Praha 4 Branik Smarties
Our team
Mgr. Jana Račáková
Director
Details to be published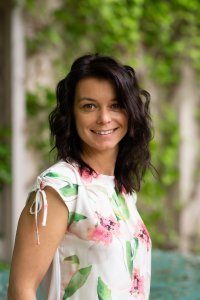 Kristýna Marková
Teacher
Details to be published.
Gwen Wiess
english teacher
Hello! My name is Gwen and I'm the English teacher at Smarties. I'm from Philadelphia, Pennsylvania in the United States and have been in Prague since September of 2017. Before coming to Prague to teach I earned a degree in Visual Studies and Philosophy from Temple University and was working as a nanny and as a waitress in a comedy club. I chose to move abroad and teach English out of a wish to teach and spend time with children as well as a desire for adventure and travel. When I'm not teaching English I'm most likely trying to figure out how and where to travel next, exploring Prague, reading, drawing, or watching a movie or TV show. I've enjoyed my time at Smarties very much and look forward to getting to know your children as well as helping them improve their English skills.
Mg. Kateřina Marečková
owner
After studying at the High school, she spent a year in Great Britain where she worked as an Au pair and gained experience with children and a learned the language.
When she returned, she studied at the University and graduated at the Faculty of Education. She was missing children during her studies and decided to leave for the US as an Au-Pair again.When she returned, she started to work for the Language school Skrivanek and founded there the kindergarten that became Smarties later. Kindergarten was opened in 2008 she became its director. In autumn 2011 she joined company KinderGarten, where she became Operations Manager and Quality Manager. Since April 2013 she is a co-owner of Smarties Kindergarten, where she cares about operation and quality and padagogical work.
Since her youth her personal and professional life has been connected with children. She does not consider her job as a job, but as a hobby and life. She is a mother of 2 boys.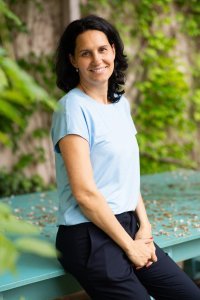 Monika Valterová
owner
She works in the field of Meeting services. With children he has many years of experience as a Au-pair in the UK and conducting various sports activities. She is a mother of 3 kids.
In April 2013 she became a co - owner of the kindergarten with Katka and she is in charge of the technical part.